Welcome to the M.E. / CFS Group (Canterbury) Inc.
For support, action and education.

Avebury House
AGM NOTIFICATION:
Dear Members and Friends, This is your formal invitation to your Group Annual General Meeting, to be held at Avebury House starting at 1.30 pm on Friday 31 October.

The Business Meeting should last about 40 minutes, including elections. Reports will be emailed or posted to you before the meeting so you can pre-read them. Our Guest Speaker will be Sandra Curle, one of our excellent founding members thirty years ago! She is still involved in enthusiastic and innovative health care, and we look forward very much to being with her again.

We expect to see a crowd of you as usual, and we will have some gift vouchers for some lucky members attending, plus a special yet healthy afternoon tea!

Important notice of motion: The ME/CFS Committee recommends 'That all membership subscriptions be raised as from their next due date from $15.00 (unwaged) to $20.00, and from $25.00 (waged) to $30.00.' Those of you wishing to discuss this small increase, intended to compensate for the decrease in our allocated Grants, are most welcome to do so at the AGM.

We hope that you are finding this Spring a pleasant season, and are well enough to attend this annual Group occasion – it is always entertaining and worthwhile!

Yours sincerely
Raewyn Dawson , Chairperson
NEXT MEETING: Last friday of every month.
Time: 1.30pm - 3.30pm
Location: Avebury House, 9 Eveleyn Couzins Avenue, Richmond, Christchurch
M.E. / CFS - Is this you?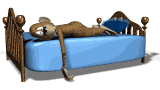 If you feel so tired you can barely move, if you're exhausted when you wake, if you can't think straight, if you have fluctuating muscle pains, if you are terrified you're in the grip of some nasty illness, if your doctor can't find a thing wrong and you suspect he regards you as neurotic/lazy/depressed and you wonder whether you are going out of your mind... READ ON.
"I'm not crazy,
I'm just a little unwell.
I know right now you can't tell."
............MATCHBOX 20.
Our site contains general information that may be of assistance for anyone with an interest in M.E/Chronic Fatigue Syndrome (CFS). A good place to start is with the information under the headings on the right hand side of the page.
Members can log on to the Members only area at the top of the page for additional resources. To gain access you must be a current member of the M.E./CFS Group (Canterbury) Inc. Please click on this link to find joining information.
Any views or opinions expressed on this website (unless otherwise stated) may not represent those of the ME/CFS Group (Canterbury) Inc. They are not intended to replace the advice of qualified health professionals.